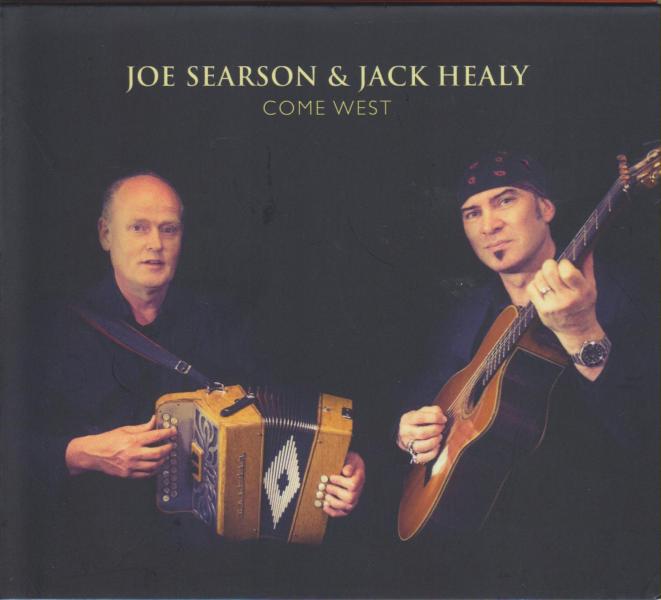 CD-052
COME WEST
Joe Searson & Jack Healy
Price:
€16.60 incl. postage to Ireland
€18.25 incl. postage worldwide
Paypal Ireland:
Buy now for delivery in Ireland
Paypal outside Ireland:
But now for delivery worldwide
Availability:
This item is in stock and is normally dispatched within 24 hours of order.
 NOTE: if you do not wish to use Paypal you may purchase this CD set by sending a EURO cheque to OaC, Spanish Point Rd., Miltown Malbay, Co. Clare, Ireland. Your CD set will be dispatched as soon as the funds have been cleared through our Bank account.
 
List of Tracks:
1. The Ashplant /Captain Kelly's
2. The Bowlegged Tailor / Tumble the Tinker
3. Richard Dwyer's / Paddy Kelly's
4. The Blue Eyed Rascal
5. Dear Irish Boy
6. Dwyer's / Castle Kelly's
7. Margaret's Waltz
8. Redemption Song
9. Ger Quigley's / King of the Clan's
10. The Castle Jig / The Swaggering Slip Jig / The Boys of Ballysadare
11. The Moving Cloud
12. The Bucks of Oranmore / Come West Along The Road