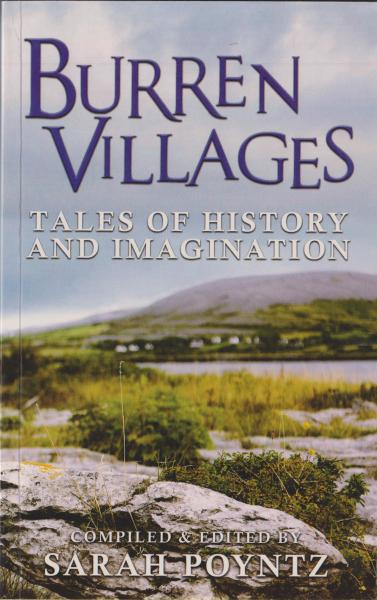 B025
Burren Villages
Compiled and Edited by Sarah Poyntz
Price:
€20.99 incl postage to Ireland
€21.99 incl postage Worldwide
Paypal Ireland:
Buy now for delivery in Ireland
Paypal outside Ireland:
Buy now for delivery outside Ireland
Availability:
This item is in stock and is normally dispatched within 24 hours of order.
 NOTE: if you do not wish to use Paypal you may purchase this CD set by sending a EURO cheque to OaC, Spanish Point Rd., Miltown Malbay, Co. Clare, Ireland. Your CD set will be dispatched as soon as the funds have been cleared through our Bank account.
 
Other Information:
The Burren is well known for its extraordinary landscape, and is heralded for its unusual flora and its wealth of archaeological remains. However, the fact that the Burren also has a flourishing local community is ofter overlooked. Burren Villages seeks to redress this balance looking at the people who live in the villages, both natives and people who have moved into the area. The writers take the reader on a journey through the locality in their own words, reinforcing a sense of the area's uniqueness and exploring the irresistible attraction of this landscape.