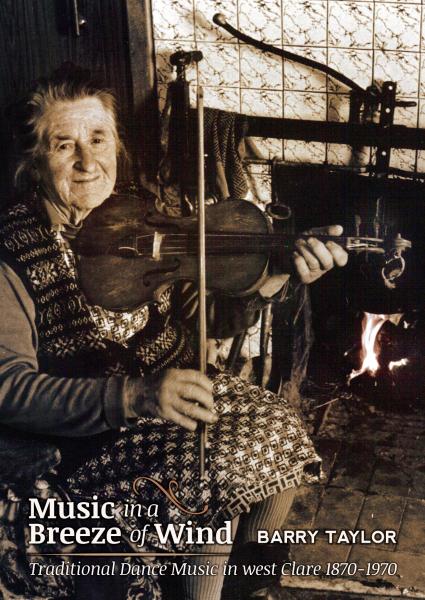 B029 Music in a Breeze of Wind
by Barry Taylor
€32.50 including postage to Ireland
€35.50 including postage to UK and Europe
€42.50 including postage to USA, Australia and New Zealand
Paypal Ireland:
Buy now for delivery in Ireland 
Paypal outside Ireland:
Buy now for delivery to UK and Europe
Buy now for delivery ouside Europe
Availability:
This item is in stock and is normally dispatched within 24 hours of order.
 NOTE: if you do not wish to use Paypal you may purchase this CD set by sending a EURO cheque to OaC, Spanish Point Rd., Miltown Malbay, Co. Clare, Ireland. Your CD set will be dispatched as soon as the funds have been cleared through our Bank account.
 
Contents:
Forward and Acknowledgements
Illustrations used in this work
Introduction
Chapters:
1. The Rise of Music and Dance in the Home
2. Pipers to the People
3. The Country House Dance
4. The Fiddle Tradition in West Clare
5. The Timber Flute in West Clare
6. The Concertina - at the Heart of Music in West Clare
7. The Decline of the Country House Dance
8. Bridging the Gap: The Laichtín Naofa Céilí Band
Afterword
Other Information:
'Music in a Breeze of Wind' explores the explosion of music and dance in the country houses of West Clare from the last decades of the nineteenth century to the mid-twentieth century when another shift in Ireland's economic circumstances changes the pattern yet again. It portrays the lives of some of the prominent musical families of the region, many of who became household names during the renaissance of Irish music in the 1950's.